Unusual Links
These links take you off my website.
I am well aware that their content is often … well … "frank", or call it what you will.
If you're a kid, this is that room in the back of the store that they won't let you in until you're 18.
Sorry, but we all had to wait, and so do you.
So go home, kid … I think yer mama's callin' ya — CLICK HERE to exit.
---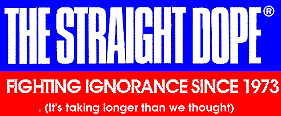 ---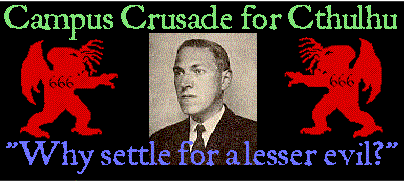 This page takes for bleedin' ever to respond,
but you don't want to be in a big hurry meeting Cthulhu!
---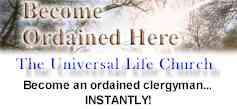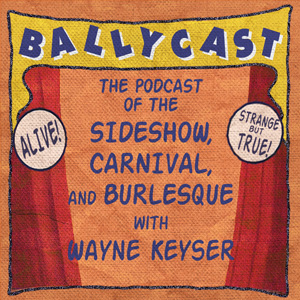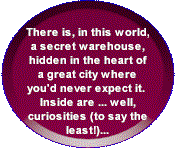 Okay, you've come this far …
down into the depths …

and the only way out
(unless you're one of those "back-button" weenies)

is one of the links below …
Click on
the picture of Cthulhu at left
(you'll at least be out of this page)

OR

Click on
the Cthulhu-fish below
to read H.P. Lovecraft's cycle of 36 sonnets
"Fungi from Yuggoth"
"Jesus saves, Allah forgives,
Cthulhu thinks you'd make a nice sandwich"
No, don't look for any damned buttons!
You're gonna click on
the CRAWLING HORROR FROM BEYOND THE STARS
or
the CTHULHU-FISH…
Now TAKE YOUR PICK and get what's coming to you!